NOVA-Juice: your connection to the world of processed fruit
NOVA-Juice, a Dutch-based company, is an agent of a number of large primary processors of fruits. We ensure and facilitate contacts and contracts between processor of fruit and final user of processed fruits (juice, dairy, branded canned fruits, fruit fillers).
On behalf of our principles we supply a wide range of concentrates, purees and fruit cuts, produced by them, either directly ex origin or from a European cold-store. For the full range of our offerings, click here.
We have partners in Eastern Europe, who provide logistical and customs services for our deliveries.

Also, we inform customers about the current developments of the fruits market, and the possibilities and opportunities.
Working With Us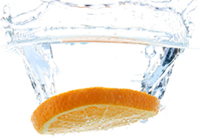 You become part of the world juice market;
You have guarantee for product and service quality;
You always know the origin of the product and of producer, you can visit them and audit their plants;
You get professional advise on raw materials in purchasing, quality and application.
To get a general overview of harvest times, click here.